We have put together 10 tips on how to learn English fast, so you can learn English better.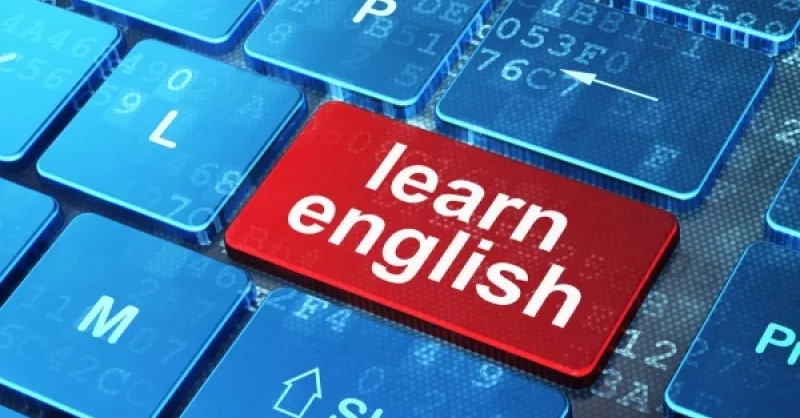 We have put together 10 tips on how to learn English fast, so you can learn English better.


Learning English fast and enjoyable is the dream of many people. Although English is an easy language, learning it can be impossible in some cases. But I am here to prove that this is not impossible. Of course, as long as you use the right strategy, it is not difficult to learn fast English.
We have put together 10 tips on how to learn English fast, so you can learn English better.
1. READ AS MUCH AS YOU CAN FIND TO LEARN ENGLISH QUICKLY.
Classical literature, book covers, newspapers, websites, e-mails, social media news feeds, writings on food boxes. If you ask why. Because these texts will help you to develop your vocabulary in addition to the words you already know. Seeing those words in different texts will inform you about the use of the word and will help you to move faster.
2. NOTE THE NEW WORDS.
The reason this recommendation is a classic is because it really works! Sometimes we like certain words or phrases so much that we think we will never forget them. But rest assured, sometimes you need to remember. To make it a habit to write down new words, you can carry a nice notebook with you or write it down on your mobile phone. When you hear a new word or phrase, note the content of the conversation and the meaning of the word: so go through the notes and ask, "What is the meaning of this word or phrase?" you don't say.
3. TALK TO REAL PEOPLE.
What if language is not for communication? Of course, thanks to social media and WhatsApp, we now specialize in communicating without opening our mouths. Remember that speaking a foreign language is better than speaking, reading and writing. You've heard a lot of people say, "I understand English, but I can't speak it!" Many people who try to learn English develop a great phobia by building dialogue in their eyes. Please do not do this! Instead, you can find someone whose mother tongue is English, talk to them for a while, sign up for a course, or take an online English course.
4. SUBSCRIBE TO ENGLISH YOUTUBE CHANNELS.
Do you like comedy, politics or cooking? It is no longer difficult to find a Youtube channel on any topic of interest. Subscribe to a few and watch or listen while traveling. You may have difficulty understanding some local dialects in the early stages, but you will soon begin to understand what you are hearing (and you will learn many new words from fluent English speakers).
5. TRAVEL ABROAD.
Where the language is spoken, is there a better way to learn by living in that culture? It is true that English is the most common language in the world. Among the options you can find Australia, New Zealand, England, America, Canada, Malta and South Africa. As you travel abroad, the words you hear will come to mind and you will learn English faster. One of the conditions you should pay attention to is that there is no Azerbaijani-speaking person with you.
6. USE YOUR FRIENDS TO LEARN ENGLISH.
Do you have friends who share in English on social media? Don't skip reading the topics they share: review them and try to read one or two a day. These shares can be news, magazine articles, videos, conversations, blog posts, songs, or anything else: they will be useful if they are in English and in your area of ​​interest.
7. ASK A LOT OF QUESTIONS.
Curiosity kills the cat, they say. But curiosity also teaches a language learner to be fluent. As you learn English, you will have a lot of question marks in your mind. Eliminate these question marks! If you are going to an English class, you can ask your teacher for help. If you are learning English yourself, you can find answers to your questions on blogs, websites, by contacting other people who are learning English, or on forums. You will not regret it.
8. TAKE AN EXAMPLE OF A STAR.
In the process of learning, choose and color a favorite player or musician. Now go online, open the interviews given by the star of your choice and watch them. Follow the previous ones once, and note the phrases and words used the second time. The sayings, jokes, stories, anecdotes you will hear in this interview will provide information that you will add to your vocabulary. Because you love it, you will learn English and it will be fun for you.
9. START WITH THE THINGS YOU REALLY NEED.
If you constantly remind yourself the reasons why you want to learn this language, you will learn English faster. Do you want to study abroad? In that case, aim to read the words related to the field you are reading. Will you attend my international conference? Go through the sentences to start speaking with the other participants. Do you want to take a year off from your studies and go abroad? In this case, you should target the words related to tourism. Most people want to learn English in a short time, but it is not possible. Because in order to learn English, you have to spend most of your time patiently and discreetly learning English.
10. DO NOT DISTURB YOUR SITUATION.
From time to time, when we feel that you can't reciprocate your efforts or that you don't see enough progress, we all fall into these feelings - don't say, "I can't do this" or "I will never be able to speak English." It will prevent you from seeing your progress and make you think that you will not be able to speak English fluently. Instead, tell yourself, "I'm learning English and I'm making progress every day," "It's not always easy, but it's worth learning." I'm better "and try to see the bigger goal by making similar sentences.
2017.07.12 / 14:59
---
---